У нас «повстанців», пане Зеленський, немає. У нас є російська агресія – Президент на «Суспільному»
.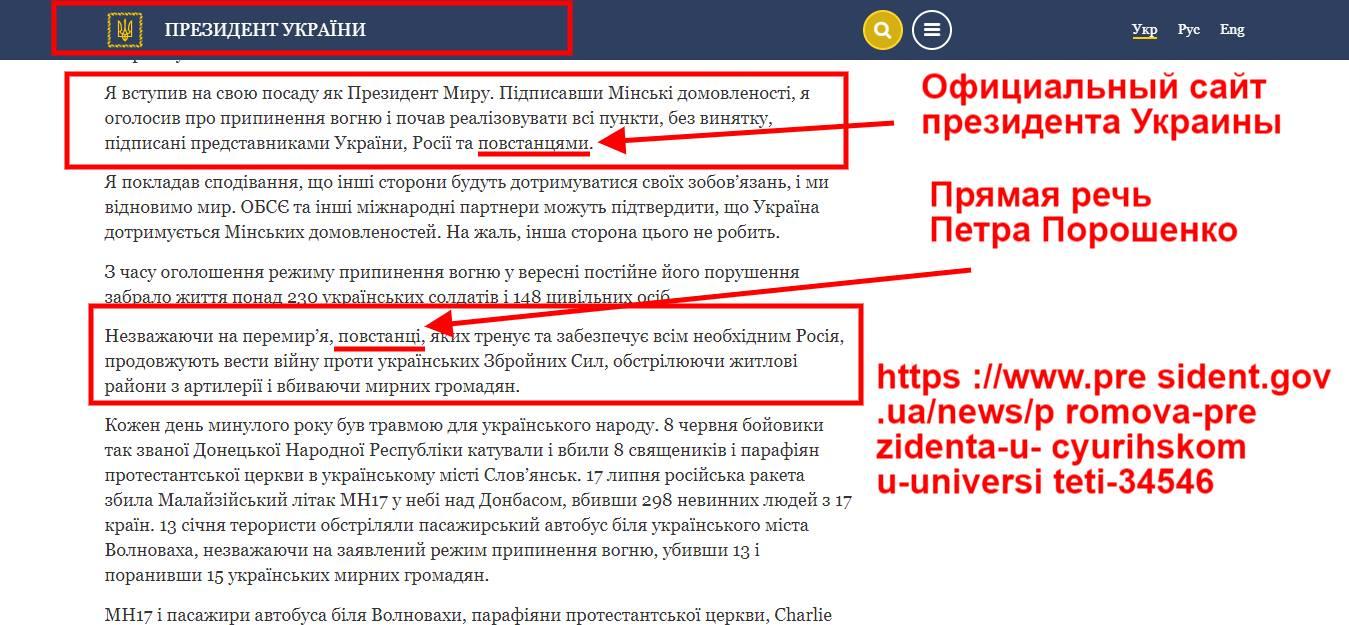 Кэш Google.

Уже заменили "повстанцiв" на "бойовикiв" и "найманцiв":


Промова Президента у Цюріхському Університеті
20 січня 2015 року - 15:40




На 27 минуте отчётливо слышится слово "rebels" (повстанцы), которое на официальном сайте уже заменено на "mercenaries" (наёмники).

Despite the truce, the Russian equipped, trained and supplied rebelsmercenaries continue to wage the war against the Ukrainian armed forces shelling the residential areas and killing civilians.




Порошенко в Цюрихе называл боевиков «ЛДНР» «повстанцами», его слова опубликованы на сайте АП https://t.co/5WcqMtN1Jp pic.twitter.com/Mpt4WsZB2R

— InfoResist (@InfoResist) April 20, 2019
Команда Зеленского о словах про «повстанцев ЛДНР» — Порошенко: Народ говорит вашими словами https://t.co/J23MThCFea pic.twitter.com/OsqOkMCDGG

— InfoResist (@InfoResist) April 20, 2019